Network and Security Services
Secure Access
Peace of Mind Included
Get secure remote access to your individual locations. You can easily view and print Aloha Manager reports, access your sites, and gain visibility to potential operational and security risks through proactive alerts. Secure Access uses the most current security best practices to ensure data at your restaurant remains locked up and untouched when remotely accessed.
Run specific system reports at a single site from anywhere
Gain remote access to back of house using a secure VNC connection as if you were there
Transport files between a local computer and a remote computer in a seamless behind the scenes way
Keep it running in the background without interrupting normal site operations
Feel safe about user access with user authentication that offers three multi-factor methods to log in
It's important to keep your network secure with a firewall, but security doesn't end there. Just having a firewall alone isn't enough; you have to actively manage your firewall too. Site Shield helps you actively safeguard the networks on which a firewall is installed and managed. It offers protection for your network by:
Preventing access to the network from external sources
Providing content filtering for internal networks
Delivering antivirus services at the firewall layer
Monitoring the network for suspicious behavior to prevent intrusions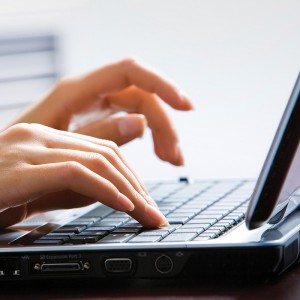 Threat Defender
Peace of Mind Included
The Threat Defender component of our network and security services helps control what applications may run or may not run on your system, minimizing disruptions due to a virus infections, network compromises or self-inflicted problems. Because traditional antivirus tools don't always recognize malware as malicious, these viruses can sometimes surpass the network and still run. With Threat Defender, only trusted applications are able to run, blocking all other software. You will:
Increase productivity by limiting employee access to non-business related applications
Protect your system by not allowing malicious programs to run
Lower IT costs by preventing malware and viruses from affecting your systems stability
Safeguard your system by preventing the unauthorized installation of programs
Guest WIFI
Peace of Mind Included
The modern consumer relies on safe Internet access and often chooses where they want to do business based on access to free WiFi. NCR Network and Security Services helps you offer your customers WiFi that minimizes abuse and ensures that your mission-critical applications aren't negatively impacted. Through offering guest WiFi you can:
Leverage in-store, real-time marketing through branded pages.
Collect customer data such as e-mail addresses, phone number, name, and more to build your database.
Give guests an additional way to register for your loyalty program, or even require guests to log-in with their loyalty account to gain Internet access.
Capture valuable customer feedback though a survey sent to customers after they have accessed the WiFi network.