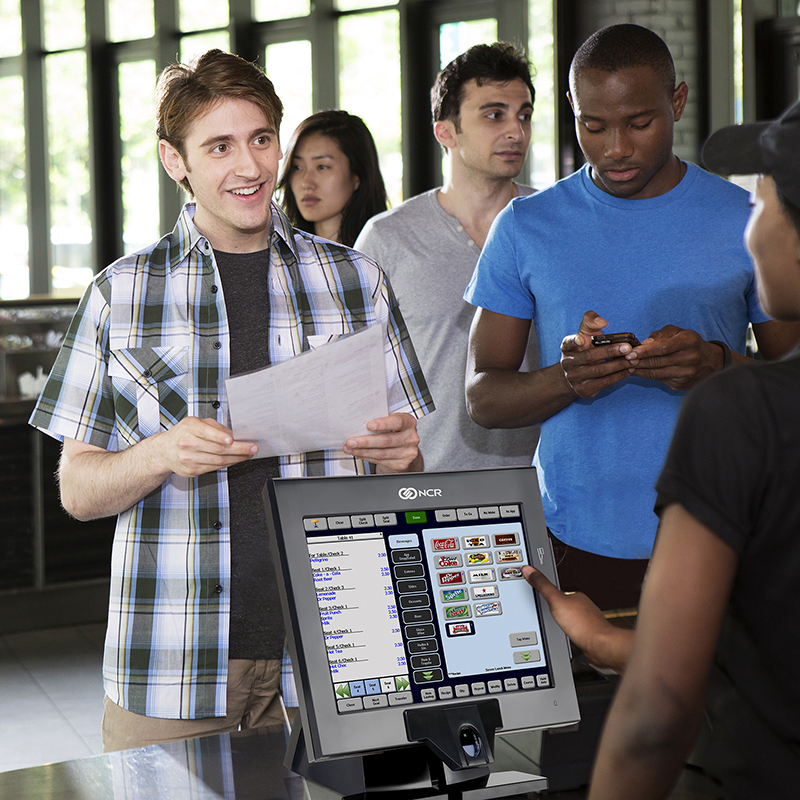 Aloha POS
Peace of Mind Included
With NCR Aloha, the wait is over. Our multi-functional restaurant POS solution gives operators all the tools they need to boost sales and increase the pace of service. Staff can use the POS solution to enter orders and payments, streamline food preparation and delivery, and improve operations. NCR Aloha POS is ideal for quick service, fast casual, casual dining and fine dining restaurants and can be used on fixed POS terminals, built-for-purpose handheld devices and consumer mobile devices.
Why Aloha POS makes sense:
With the highest market share in the industry, more servers and cashiers out in the workforce have been trained on the Aloha POS than any other. Why should that matter to you? Our programming and software architecture is consistent across sites that have implemented Aloha. Your employees will easily be able to learn how to use the system, especially if they have used Aloha before at a different restaurant.
Cashiers and servers like using Aloha POS and believe it makes their job easier. But, don't take our word for it. Ask your employees and friends in the industry.
It's the best of two worlds – both an on-premise POS software with data and services in the cloud. If your Internet goes down, your POS will still be able to process and take orders with multiple layers of redundancy.
You can purchase Aloha POS as a subscription program, giving you access to all of the features and benefits of Aloha for an all-inclusive monthly payment. No contract period required.
If you want to start out with a feature-rich POS system to help you run your operations, but may also want to explore other functionality to engage your customers and better manage your business – that's easy too with Aloha POS. We have consumer engagement, security, employee theft and business intelligence and much more that can add more value to your business.
We've got a report for that. You can access reports from the FOH or BOH including total sale, server sales, product mix, labor costs, item sales, category sales, speed of service and much more.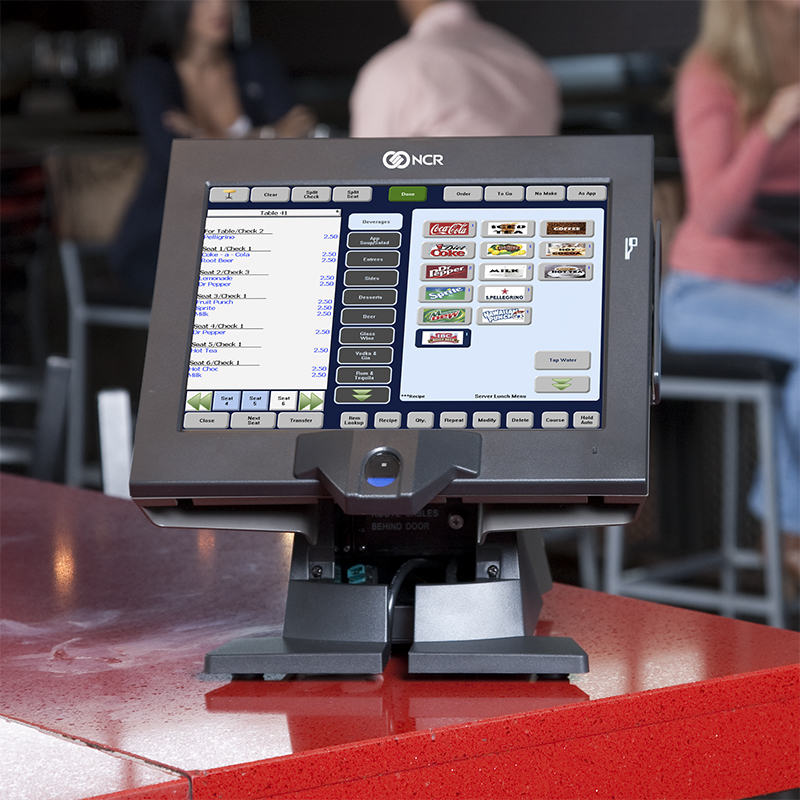 Restaurant POS Terminals
Peace of Mind Included
Run your operations on NCR's built-for-purpose POS hardware. Our hardware is designed to endure harsh and high transaction environments, so your business can keep running. We also offer a variety of peripherals, such as scanners, cash drawers and printers, to meet your needs. Whether you're looking for a single terminal or multiple terminals with customer facing displays, we've got you covered.
NCR PSeries Terminals
The NCR PSeries offers two classes of terminals that offer non-stop reliability, low total cost of ownership and maximum uptime. Looking for an affordable option with standard features? Our 15" P1530 POS terminal will help you balance between your business needs and cost constraints. Looking for something with a little more power? Our 12" and 15" P30 Series make up NCR's mainstream line of POS terminals. They feature an open platform with a highly efficient Intel® Atom processor for greater performance, a bright 1024×768 LED color main display with a resistive or surface capacitive touchscreen, low power consumption and a reliable stylish design.
NCR RealPOS XR7 Terminal
The NCR RealPOS XR7 features a stylish all-in-one design, best-in-class performance, exceptional versatility, plus the ruggedness and data security you need for mission critical operations. Simply stated, it's POS perfected.
It is available with a 15" format, and as an added bonus, provides multi-touch and gesture support to make it easy for users to interact in a way that is most familiar to them in their daily lives. You can also customize the solution with integrated options including an encrypted magnetic stripe reader (MSR), fingerprint reader, camera, wireless module and a family of customer facing displays.
With its rugged die-cast aluminum chassis, long life LED display, projected capacitive touchscreen and enterprise solid state drive (SSD), the RealPOS XR7 is built to last. And our comprehensive environmental and compatibility testing helps to ensure that the solution will provide you with years of dependable operation.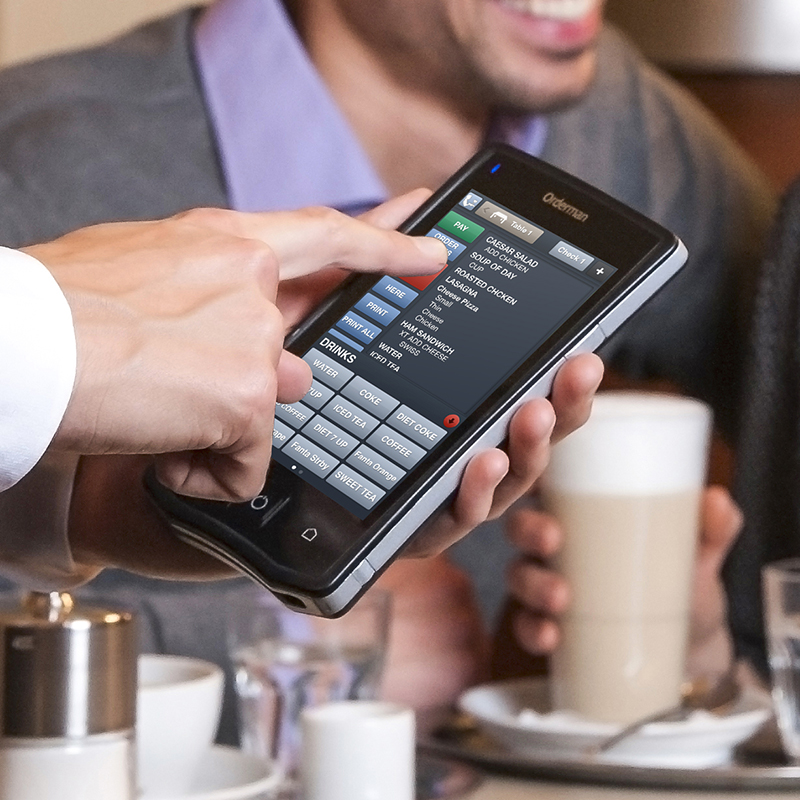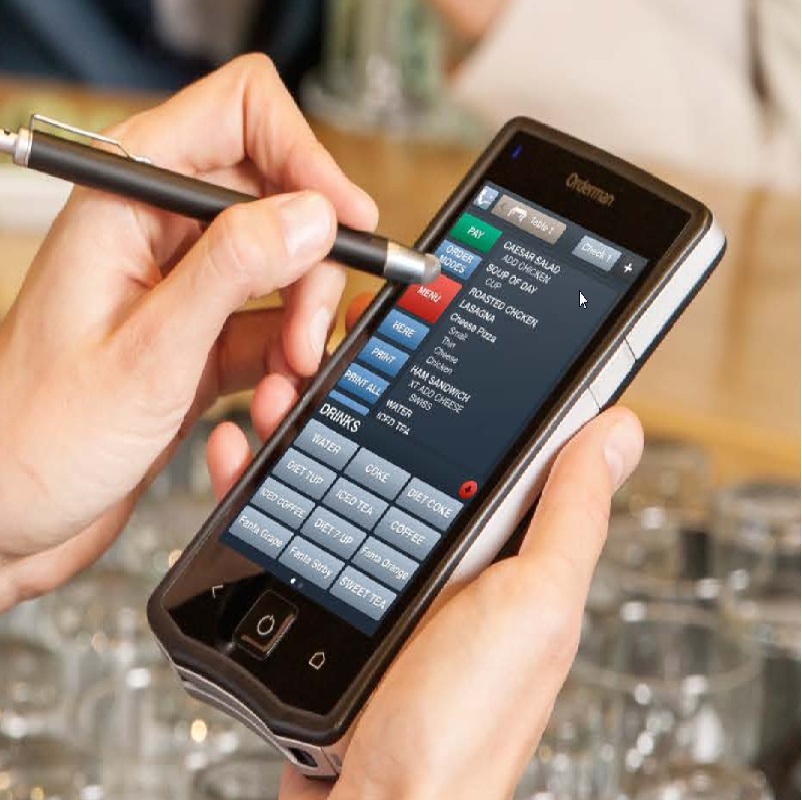 Mobile POS
Peace of Mind Included
Put the power of your restaurant point-of-sale software in the palm of your hand and leverage mobile technology to take orders and payment at the table, line-bust during peak traffic periods at busy quick service and fast casual restaurants and quickly and easily serve guests in bars and nightclubs. Mobile POS solutions create efficiencies, boost productivity and can help you reshape the customer experience.
Our NCR Orderman mobile POS devices are built-for-purpose and perfect for tableside ordering or line busting. Using radio frequency, the NCR Orderman is designed to operate non-stop, is less prone to interference from outside sources and reduces the risk of dead spaces and lost data. With 3x the range and using only 10% of the power of WiFi solutions, our handhelds run two full shifts before a recharge or battery swap is necessary.
Designed specifically for the restaurant industry – When you hold an NCR Orderman device, you realize this device was made for restaurant employees. With its elegant, flowing lines, ergonomic soft-grip surface and balanced design, the device fits perfectly in your hand?even after hours of serving your customers.
Faster, better service – By putting a POS in the hands of servers and cashiers, employees spend more time on the floor in front of guests upselling menu items, delivering amazing service and more quickly reducing lines or turning tables.
Long battery life – With a dual processor system and intelligent power management, our rechargeable batteries have a service life of up to 18 hours.
Servers
Peace of Mind Included
Our servers have been designed to support your long-term investment in POS solutions. With the combination of reliable solid-state components typically found in NCR?s hardware and the performance of industry standard PC technology, this powerful hardware enables the high and ongoing uptime that your hospitality business needs.
The N3000 Server
The N3000 is built with Intel® components, reliable solid-state drives and advanced cooling technology, giving it high performance capabilities and lifespan longevity. The N3000 will also give you the peace of mind you want and need to ensure that end-of-day operations run smoothly and your site?s data is always securely backed up. The small form factor allows wall or rack mounting to enhance physical security. The N3000 also minimizes maintenance and support costs by removing parts and heat. Use of long road map components translate into a more consistent and stable image; no need to constantly rebuild images due to component changes. Additionally, NCR image management is included with operating system updates.