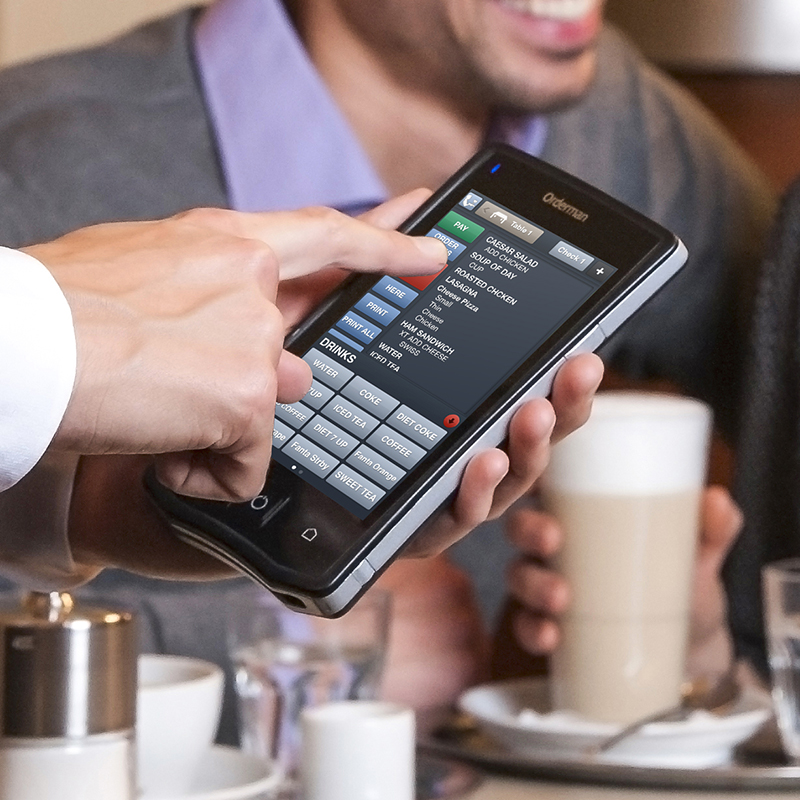 Mobile and Online Ordering
Peace of Mind Included
Your customers are busy people, just like you. NCR's mobile and online ordering solution makes it simple to get the food they love without the wait. Wouldn't you like to offer those customers the option to have their own personal POS in their pocket, so they can easily place their order anywhere, at anytime?
Increase your footprint and expand beyond the four walls of your restaurant
Enable your customers to place orders directly from any mobile device or computer
Connect their order to their loyalty account and saved payment methods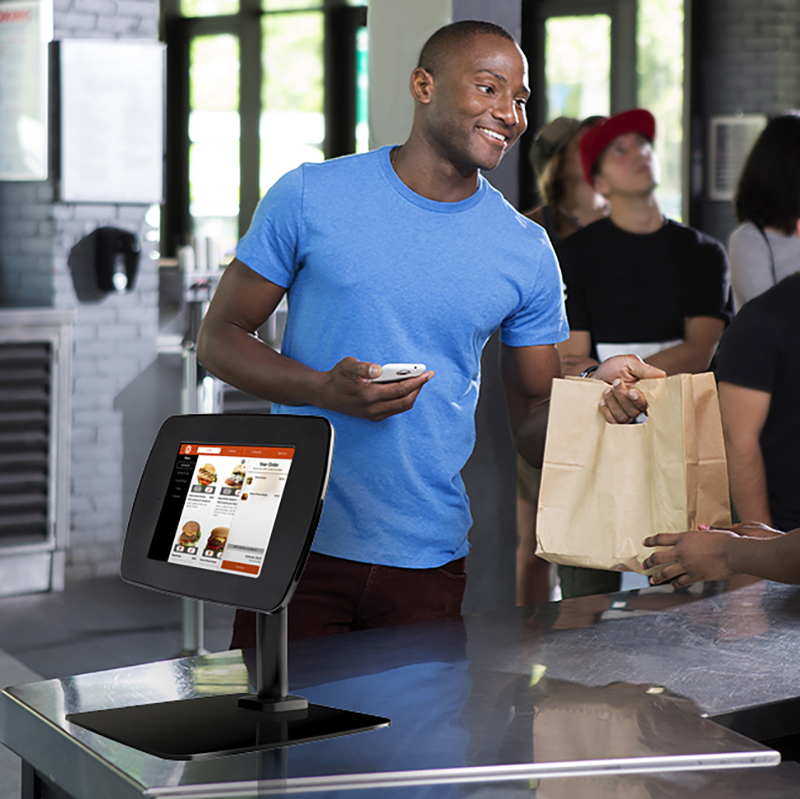 Consumer Self-Ordering Kiosk
Peace of Mind Included
Millennials, Gen Z, Baby Boomers and Digital Natives…you want to attract them all. Technology has dramatically changed the way that consumers transact and do business. Restaurants that aren't transforming the in-store consumer experience are missing out on a big opportunity.
It comes down to being able to offer choice, flexibility and convenience. In addition to mobile apps and online capabilities, you can accomplish this by adding self-ordering kiosks into your business that are a seamless extension of your restaurant point-of-sale. Our kiosk solution helps you increase throughput during your peak times and offer multiple ways for your customers to order, pay and interact with your brand. Consumers can take their time to review the entire menu, look at special offers and place their order – all without standing in a line.
NCR Consumer Self Ordering can help you:
Increase order accuracy and drive additional revenue – Guests can customize their orders and are more likely to order additional items when they are in direct control of their orders.
Improve speed of service – At your busiest times of the day, self-ordering kiosk stations can help you sustain a high volume of orders placed into the kitchen.
Reduce labor costs or shift workers to other areas of the business – As you open up a new channel for ordering within your restaurant, you can shift workers that were in order-taking roles to more service oriented roles to help handle the volume and maximize guest satisfaction.
Enhance the consumer experience – For customers that want to get in and out of your restaurant quickly, they can easily use your self-ordering kiosks to place their orders, earn Loyalty merit, pick up their order and be on the go.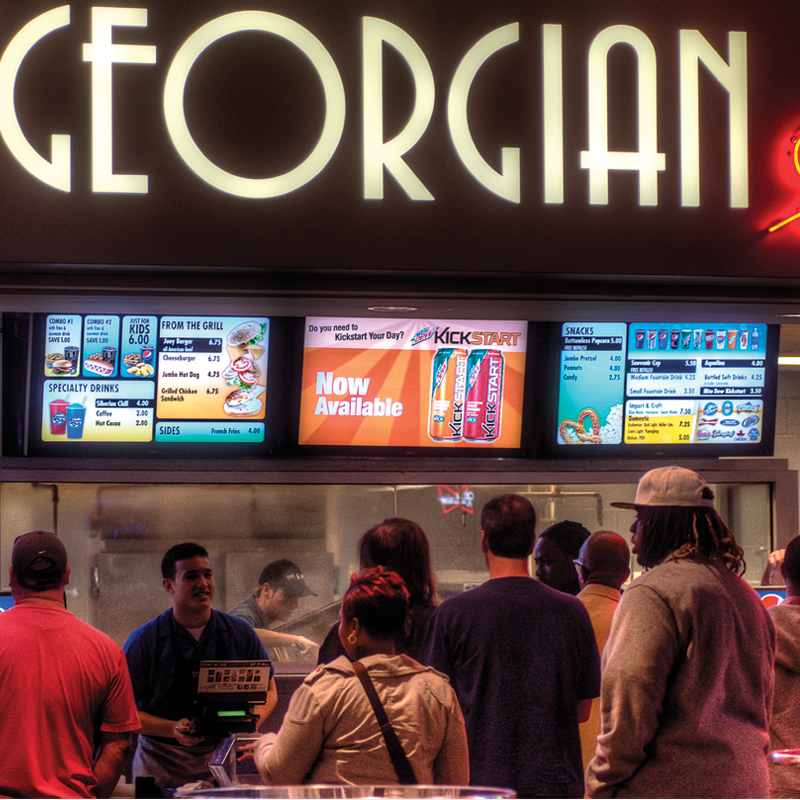 Restaurant Digital Signage
Peace of Mind Included
Captivate and motivate your audience with NCR?s high resolution digital signage.
Used both indoors and outdoors, NCR Vitalcast digital signage solution is available in a wide variety of sizes and formats for use as digital menu boards, advertising, promotions, ticketing, and box office advertising. NCR makes it easy for you to deliver fresh, eye-catching content with this efficient and effective tool. You can:
Integrate data from different systems such as point of sale and scheduling softwares for effective, accurate communications.
Communicate engaging content to customers including combined information, advertising and entertainment elements.
Update and deploy new information with NCR?s digital signage solution and Content Manager?s easy-to-use drag-and-drop interface.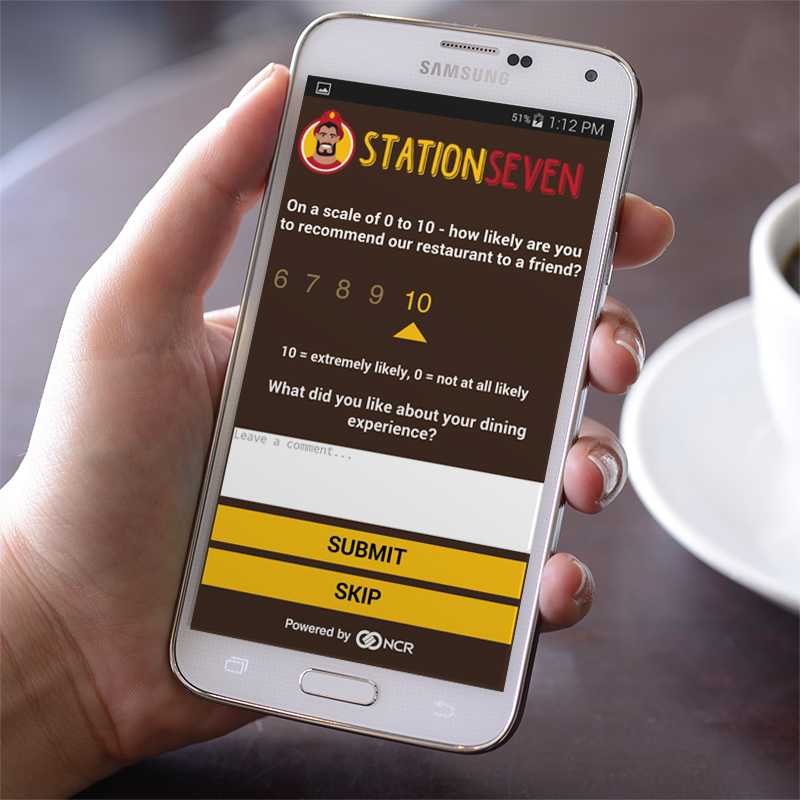 Customer Feedback
Peace of Mind Included
Customers have an opinion, whether you ask them about it or not. By providing an outlet for your customers to use their voices immediately after their meal, you can capture their feedback directly instead of waiting to see a review pop up online. That's where we come in with our customer voice application.
"70% of customers will do business with you again if you resolve their complaints" – Ruby Newell-Legner
Create brand champions
When your guests have a positive experience, we also give you a "digital megaphone" to help your guests spread the word and become your brand champions. With a touch of a button, your guests can share positive feedback with their network of friends through social media.
Guests love quick service – and what could speed up service more than enabling them to pay from their own device? With NCR's mobile payment options you can: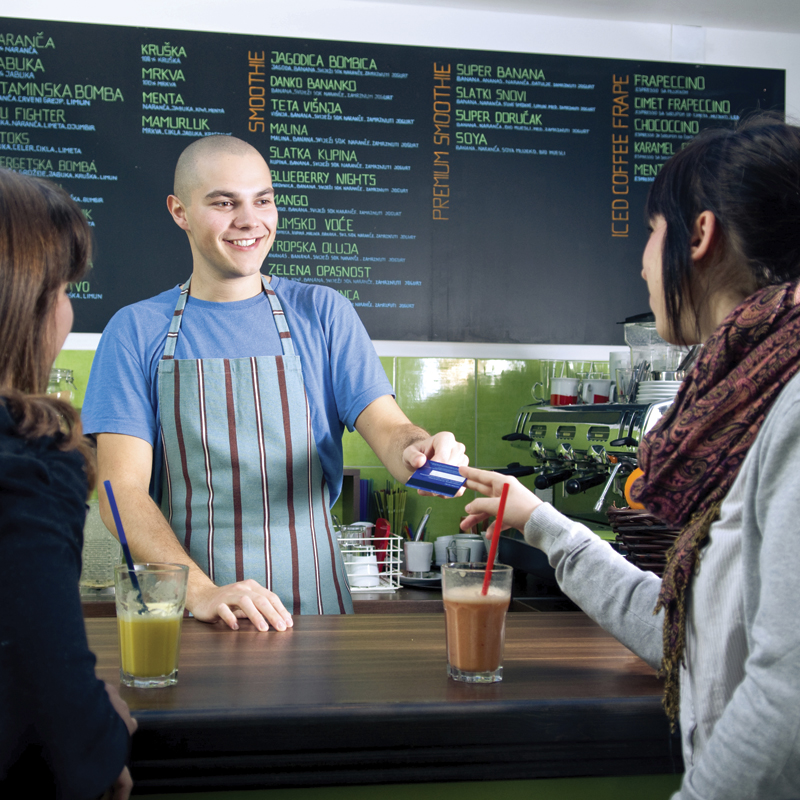 Loyalty and Gift Card
Peace of Mind Included
New customers and a steady stream of regulars…you want them both. With customizable reward and gift card programs, our solution helps you quickly design, rollout and manage marketing services that attract new customers and keep your regulars coming back. With NCR's loyalty and stored value, you can
Easily manage distribution and redemption of gift and loyalty cards across multiple locations
Enable your customers to manage their loyalty programs and reload gift cards online
Apply real-time promotions on the POS automatically when a reward is earned
Leverage our customer feedback functionality with your loyalty program to easily gain feedback from your regulars
Track your guests' purchase history, preferences and number of visits